One of the best things about small communities is the love and support they have for their neighbors. At Woolly Farms, we wholeheartedly believe in this caring mentality and strive to enrich the lives of those in Jefferson County and surrounding areas through fun town events that ultimately give back to an individual, family, organization or group in need. Our Woolly Farms' members are also a key part of every event, whether that is working booths, selling hand crafted goods, or greeting guests, then afterwards hand delivering a check for a portion of the funds to the beneficiary.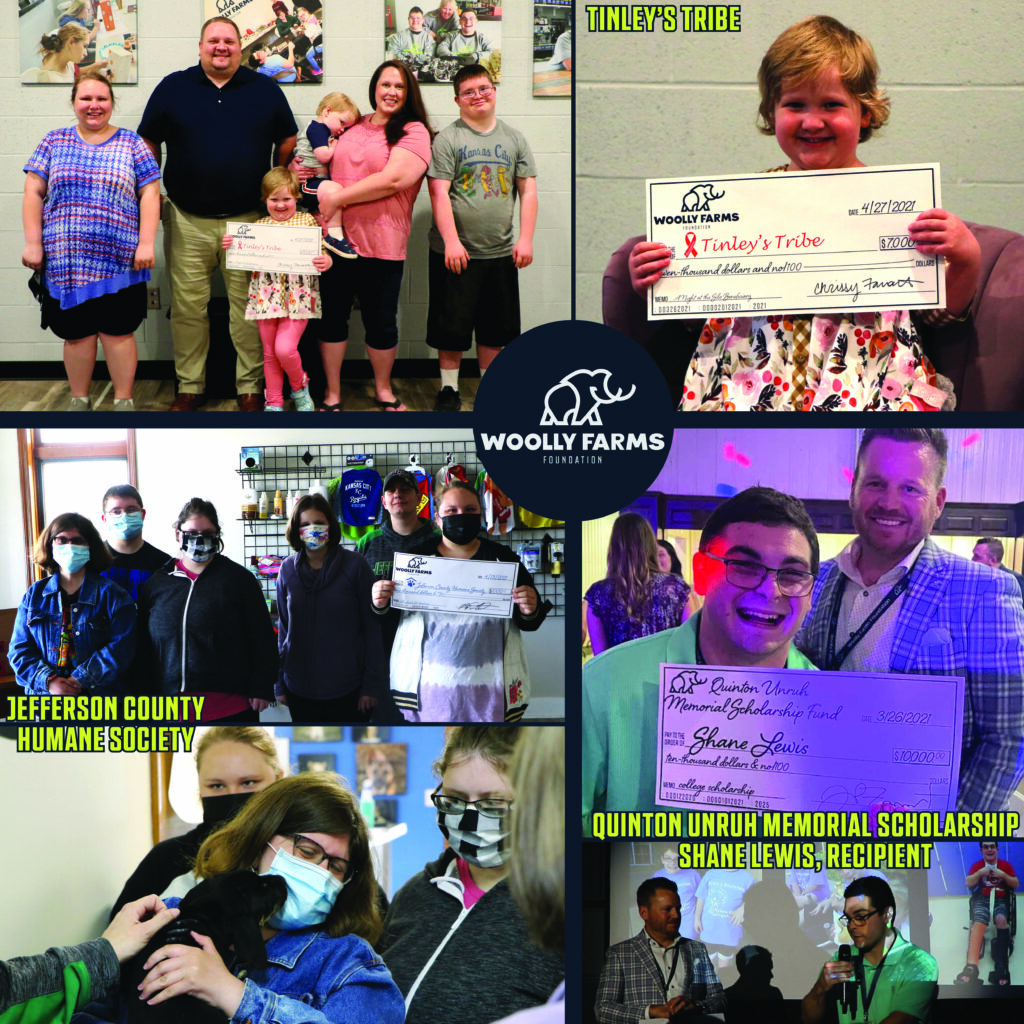 Woolly Farms held the first Woolly Farms Spring Fling event in March of 2021. We have successfully repeated this fantastic fundraiser every year since, along with our Fall Festival and Very Woolly Christmas. Because of the generosity of our sponsors, donors and attendees, our programming and services continue to expand. Our members have also been able to share almost $96,000 to those in our community and surrounding. Thank you!
Check out the breakdown below for funds raised, as well as donated since our inception.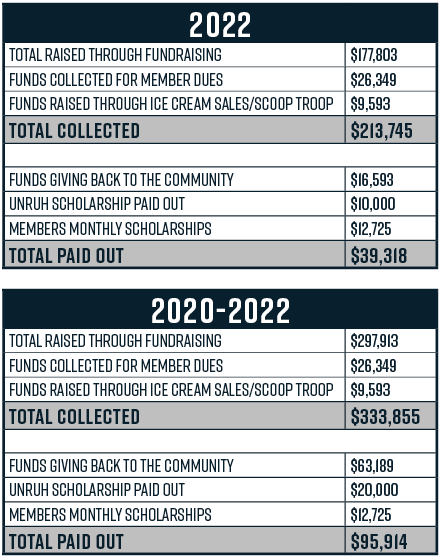 Paying it forward…
Every event held by our organization has allowed Woolly Farms Foundation the chance to "pay it forward" by taking a portion of funds raised and donating it to others in need within Jefferson County, Kansas. If you know of an individual, family or organization in need within Jefferson County, we invite you to submit the completed form below to nominate them to be considered to receive future donations.